En el mundo de los lectores electrónicos hay una gran cantidad de formatos a tener en cuenta cuando cargamos archivos a la memoria. Generalmente el más famoso es el PDF, sin embargo ingresar estos archivos al ebook puede ser un error, dado que generalmente no se ven bien. La resolución de pantalla, las bajas capacidad de hardware y la imposibilidad de las pantallas multitáctiles, hacen que muchos terminen odiando sus lectores cuando de leer PDF se trata. Afortunadamente existen soluciones y en este caso tiene 4 letras; EPUB. En esta entrada queremos presentar una pequeña pero funcional utilidad; Smart PDF to EPUB Converter.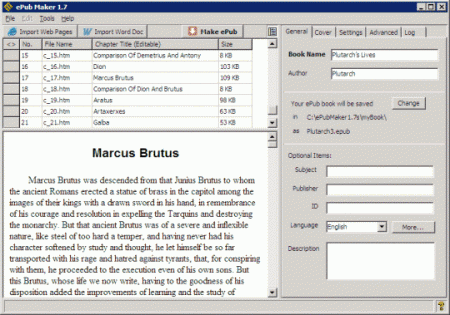 Smart PDF to EPUB Converter, es una aplicación gratuita para WIndows ideal para ellos que gustan de leer en sus ebooks. Su única utilidad es la de convertir archivos de PDF en el gran Epub.
El cambio de formato busca que administrar los archivos sea más simple y hasta se gane por concepto de peso y formato (diseño).
Enlace: Smart PDF to EPUB Converter