Es normal que los dispositivos modernos sean compatibles con formatos como el Doc o el PDF, sin embargo hay usuarios que, a pesar de los años, aún hacen uso de dispositivos más antiguos como los famosos Mp4, los cuales no pueden abrir ese tipo de documentos. Ahora bien, esos reproductores sí cuentan con la capacidad para visualizar imágenes por lo que huevo es, gallina lo pone y frito se pone. En esta entrada os enseñaremos a Convert Document to Image.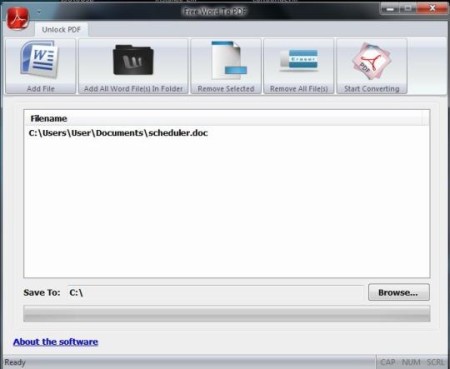 Convert Document to Image, es una aplicación para Windows con la que podrás convertir cualquier documento a un formato de imagen, haciendo que éste pueda visualizarse en aquellos dispositivos que por x o y razón no son compatibles con formatos ofimáticos como los de MS Office.
La aplicación es muy simple de utilizar; sólo basta con cargar el archivo y seleccionar la extensión de salida.
Enlace: Convert Document to Image