Los teléfonos móviles han tendido a converger en cuanto a configuraciones de hardware se refiere, obviamente dependiendo de la gama de la cual estemos hablando. Sin embargo hay una marca que ha decidido por simplemente no seguir la corriente y opta por añadir hardware diferente (y hasta inferior) a sus móviles. Esa es marca es Apple quien usa una resolución de pantalla bastante inferior a la de sus competidores, motivo por el que muchas veces es necesario convertir los vídeos para que los resultados sean buenos. Herramientas ideales para ello son, por ejemplo, U2B to iPhone Video Converter Box.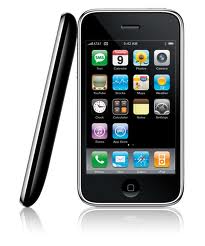 U2B to iPhone Video Converter Box es una utilidad gratuita para Windows con la que cualquier usuario podrá convertir sus vídeos para que se vean de manera perfecta en cualquier móvil de Apple, sin importar el modelo.
Los usuarios sólo tendrán que cargar el vídeo y seleccionar el teléfono de su elección.