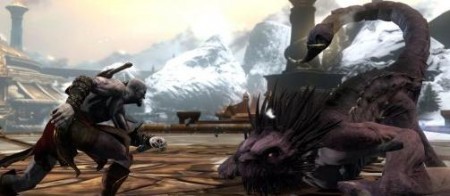 Sony confirmó esta mañana que la demo del modo campaña para God of War: Ascension estará disponible de forma mundial el 26 de febrero, aunque existirá una forma de disfrutarle antes.
Participando en el desafío de "Rise of The Warrior" y formando parte del bando que será ganador, podrás acceder anticipadamente a este demo, la cual estará el 20 de febrero para los ganadores.
Vale recordar que God of War: Ascension llegará al mercado el próximo 13 de marzo.