Hobbit: Kingdoms of Middle Earth, es un juego online de Kabam, donde compartirás con miles de jugadores a través de la red en la gran batalla de la Tierra Media.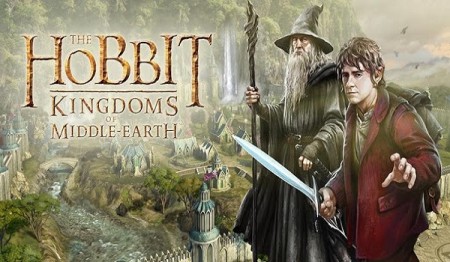 La guerra comienza, y miles de jugadores más, necesitaran de tu ayuda para luchar con los diferentes personajes que podrás utilizar de la película, elfos o enanos, y conoce a los principales protagonistas  como Gandalf, Bilbo, entre otros.
Hobbit: Kingdoms of Middle Earth, es un interesante juego de estrategia de Kabam, en donde alcanzarás las diferentes metas a realizar, como conquistar a los enemigos, desarrollar y capacitar grandes ejércitos para expandir tu imperio, invocar a los diferentes héroes como Legolas, Thorin, entre otros, construir numerosas ciudades y sobre todo luchar con el enemigo.
Este juego está disponible para Smartphone y Tablet con sistemas operativos Android e IOS y conexión a la red.