Las animaciones GIF eran uno de los formatos más populares en la web hasta hace unos años, sin embargo con la inclusión y generalización de los vídeos por streaming, los GIF cayeron en desgracia y desazón. En la actualidad el formato de imagen ha vivido un nuevo renacer gracias a páginas como Tumblr, la cual precisamente se ha convertido en una de las mayores bibliotecas de animaciones gif en la web. En esta entrada queremos enseñar una pequeña herramienta para que utilices en tus imágenes. Hablamos de Free GIF to Video Converter.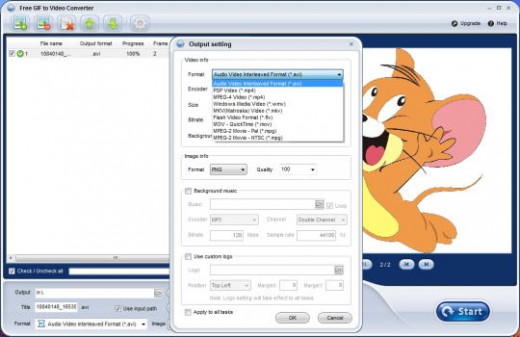 Free GIF to Video Converter, es una aplicación gratuita para Windows que te permitirá convertir animaciones en formato GIF a vídeos MP4, FLV y WMV.
El programa no cuenta con un editor incorporado de vídeo, así que es necesario contar con toda la necesidad de convertir la imagen GIF. Para realizar lo anterior sólo será necesario cargar el archivo y seleccionar el formato de salida.
Enlace: Free GIF to Video Converter